An appropriately planted raised bed can already be harvested in May and June; spinach, various salad greens, radishes, earlier kohlrabi, and early carrots are already ripe at this point. Now the free space can be used for a whole range of other plantings. If you wonder which vegetables to grow in June, here it is.
Salad greens thrive in the raised bed gardens almost all year-round.
Observe the rules for crop rotation and mixed culture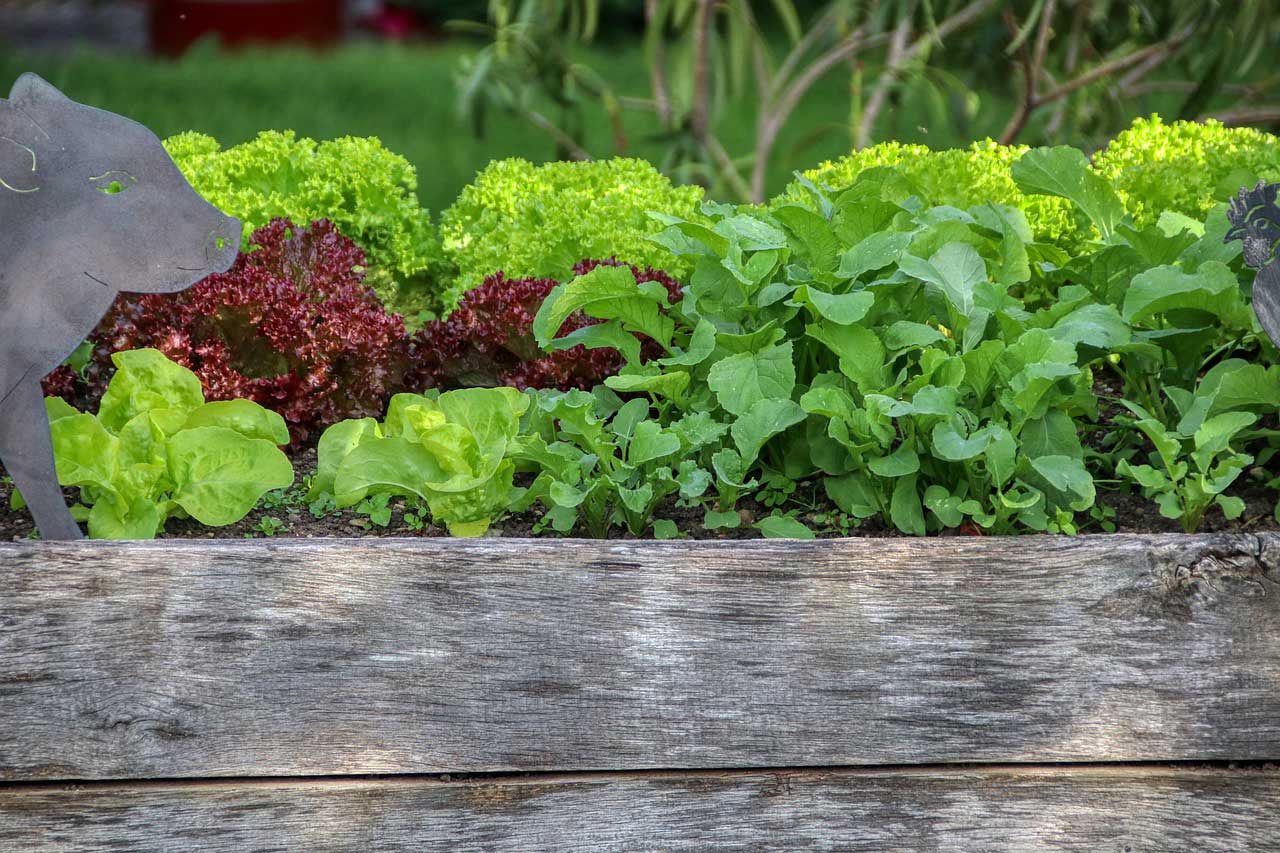 Before you start planting, at best, you should first create a planting plan: Which plants can still be planted in July does not only depend on the season. For example, do you have a classically layered raised bed, it is not advisable to plant many salads in the first year or two.
In freshly layered raised beds, the nitrogen content is very high, which is a disadvantage, especially for leafy vegetables that tend to be rather weak: These stores the unnecessary nitrogen content in the form of harmful nitrate in their leaves.
So wait about three to four years until you grow lettuce and lamb's lettuce, radishes, and various herbs on a new raised bed. When planting, please also note that not all plants are compatible; this also applies to a cultural sequence.
You might also like these: 18 tips on gardening in June.
Which vegetables to grow in June?
Many fast-growing vegetables in warm seasons such as radishes, broad beans, sweet peas, various salad greens (e.g., pickling lettuce, radicchio, lettuce, rocket lettuce, lamb's lettuce) as well as spinach, dill, endive, tuberous fennel, and (autumn) radish can still be used in the second half of July and sometimes even sown directly in the bed in the first half of August and finally harvested in autumn.
For the coming year, sow parsley, beetroot, and yellow beet.
If you are unsure about the sowing date; It is essential to follow the recommendations on the back of the seed bags. Not all varieties tolerate the long days and the often warm temperatures in summer, and then they tend to shoot too quickly.
Young plants for faster harvest
Many vegetables that do not grow quite as fast can still be produced in July if you place young plants in the bed early. It is still worth planting broccoli, cauliflower, kohlrabi, Brussels sprouts, kale, endive, leek, and fennel for a late autumn harvest. Now is also the time to plant the new strawberries, if you prefer more common varieties.